Fighting fire with fire
The collar I'm wearing is from Una. as part of Suicide Dolls event. They are 25% off for the event so be sure to check them out before the event is over! Suicide Dolls ends oct 9th, so be quick!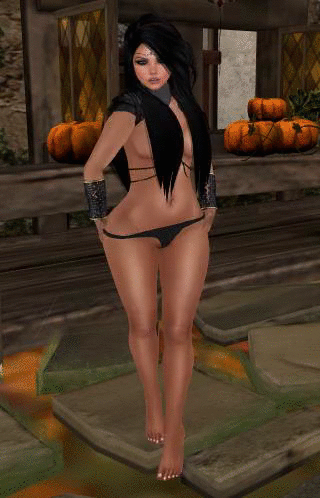 Hair:
[RA]
Talice Hair - Blacks
Body: Maitreya mesh body Lara
Face piercings: my own
Pauldrons:
.Keystone.
Auranist Pauldrons (TSA Freebie!)
Pantie: MESH Female panties